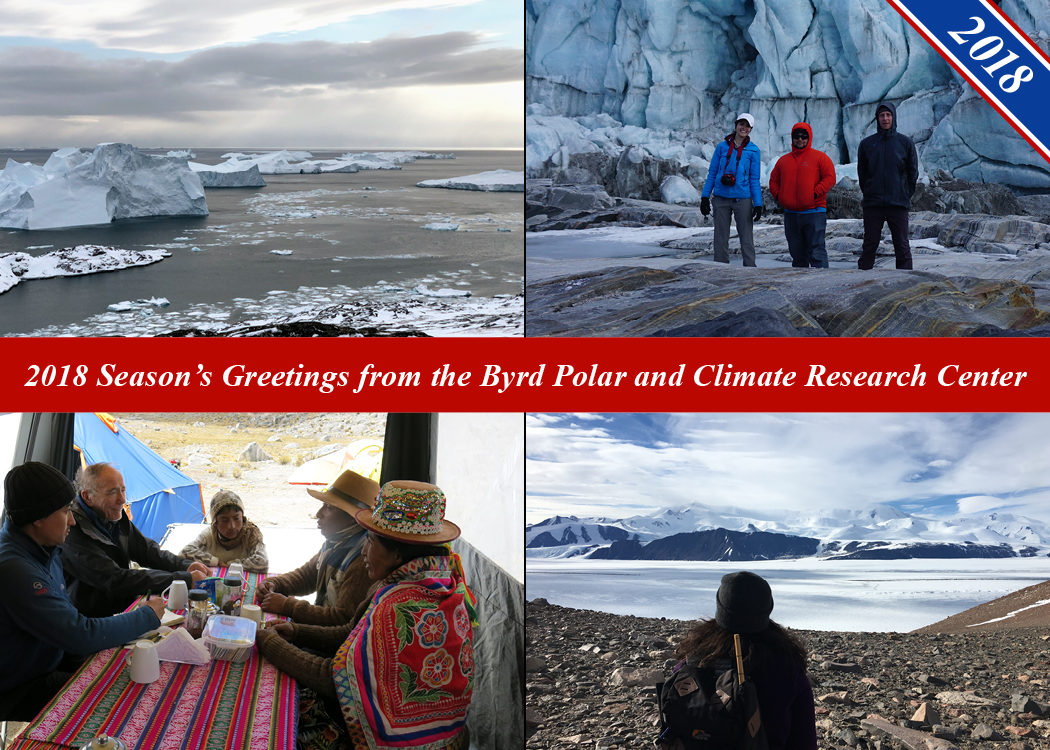 Front Photos
Top Left: Ilulissat Icefjord, Greenland. All icebergs at the fjord originated at the Jakobshavn Isbrae, one of the fastest and most active glaciers in the world.
Top Right: Russell Glacier, Greenland. Santiago de la Peña, Michalea King, and Sal Candela, on a NASA-funded project aimed at measuring surface accumulation and compaction on the Greenland ice sheet.
Bottom Left: Quelccaya, Peru. Lonnie Thompson listening to local president Donato Bermúdez, his wife, Luz Marina Quispe (bottom right) and their son, Cristo Bermúdez (center) sharing concerns about how climate change is impacting their ability to maintain their alpaca herd.
Bottom Right: Bennett Platform, Antarctica. Melisa Diaz looking out over Shackleton Glacier from Bennett Platform, a snow-free mesa of dark rock, located east of Mount Black.