Image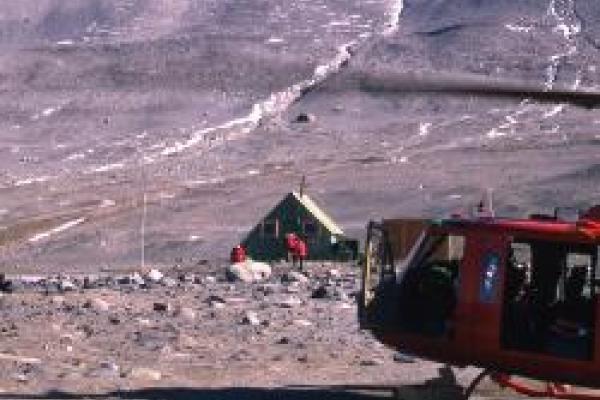 June 25 - June 30, 2017
12:00AM - 12:00AM
Location
Byrd Polar and Climate Research Center, 1090 Carmack Road, Columbus, OH 43210
Date Range
Add to Calendar
2017-06-25 00:00:00
2017-06-30 00:00:00
Educator Workshop: Science-Investigations (Sci-I) Project
Sci-I Project Help your students conduct open-ended investigations using real polar data! ★ Build a network with other teachers, scientists, and students from around your area and across the nation. ★ Interact face-to-face with professional polar scientists. ★ Work with scientists to infuse the process of science into the classroom. ★ Use real world data from polar scientists. ★Be a part of an interdisciplinary project that easily blends into any class. ★ Provide students with the opportunity to present research on a college campus through a research symposium. ★ Meet standards including NGSS, Common Core Math & ELA. ★ Promote your school and strengthen student connections to science. Sci-I Project Details Who? Pairs of science teachers (grades 6-9) from the same school in the greater St. Louis, MO or Columbus, OH areas may apply. What is involved? Summer Educator Workshop (June 25-30, 2017, Columbus, OH), student-lead investigations (Fall 2017-Winter 2018), and Student Polar Research Symposia hosted at Washington University in St. Louis and Ohio State University (Spring 2018). Teachers will receive a stipend for full participation in the project. If applicable, transportation and accommodation costs for the Summer Educator Workshop will be provided. For additional information: Contact Kristin Hunter-Thomson at hunterthomson@marine.rutgers.edu or 848.932.3281 OR visit http://polar-ice.org Application: http://tinyurl.com/sci-i-17-18-application Application deadline: March 15, 2017 Download workshop flier  
Byrd Polar and Climate Research Center, 1090 Carmack Road, Columbus, OH 43210
OSU ASC Drupal 8
ascwebservices@osu.edu
America/New_York
public
Date Range
Add to Calendar
2017-06-25 00:00:00
2017-06-30 00:00:00
Educator Workshop: Science-Investigations (Sci-I) Project
Sci-I Project Help your students conduct open-ended investigations using real polar data! ★ Build a network with other teachers, scientists, and students from around your area and across the nation. ★ Interact face-to-face with professional polar scientists. ★ Work with scientists to infuse the process of science into the classroom. ★ Use real world data from polar scientists. ★Be a part of an interdisciplinary project that easily blends into any class. ★ Provide students with the opportunity to present research on a college campus through a research symposium. ★ Meet standards including NGSS, Common Core Math & ELA. ★ Promote your school and strengthen student connections to science. Sci-I Project Details Who? Pairs of science teachers (grades 6-9) from the same school in the greater St. Louis, MO or Columbus, OH areas may apply. What is involved? Summer Educator Workshop (June 25-30, 2017, Columbus, OH), student-lead investigations (Fall 2017-Winter 2018), and Student Polar Research Symposia hosted at Washington University in St. Louis and Ohio State University (Spring 2018). Teachers will receive a stipend for full participation in the project. If applicable, transportation and accommodation costs for the Summer Educator Workshop will be provided. For additional information: Contact Kristin Hunter-Thomson at hunterthomson@marine.rutgers.edu or 848.932.3281 OR visit http://polar-ice.org Application: http://tinyurl.com/sci-i-17-18-application Application deadline: March 15, 2017 Download workshop flier  
Byrd Polar and Climate Research Center, 1090 Carmack Road, Columbus, OH 43210
Byrd Polar and Climate Research Center
byrd-contact@osu.edu
America/New_York
public
Description
Sci-I Project
Help your students conduct open-ended investigations using real polar data!
★ Build a network with other teachers, scientists, and students from around your area and across the nation.
★ Interact face-to-face with professional polar scientists.
★ Work with scientists to infuse the process of science into the classroom.
★ Use real world data from polar scientists.
★Be a part of an interdisciplinary project that easily blends into any class.
★ Provide students with the opportunity to present research on a college campus through a research symposium.
★ Meet standards including NGSS, Common Core Math & ELA.
★ Promote your school and strengthen student connections to science.
Sci-I Project Details
Who? Pairs of science teachers (grades 6-9) from the same school in the greater St. Louis, MO or Columbus, OH areas may apply.
What is involved? Summer Educator Workshop (June 25-30, 2017, Columbus, OH), student-lead investigations (Fall 2017-Winter 2018), and Student Polar Research Symposia hosted at Washington University in St. Louis and Ohio State University (Spring 2018).
Teachers will receive a stipend for full participation in the project. If applicable, transportation and accommodation costs for the Summer Educator Workshop will be provided.
For additional information:
Contact Kristin Hunter-Thomson at hunterthomson@marine.rutgers.edu or 848.932.3281 OR visit http://polar-ice.org
Application deadline: March 15, 2017
Events Filters:
---