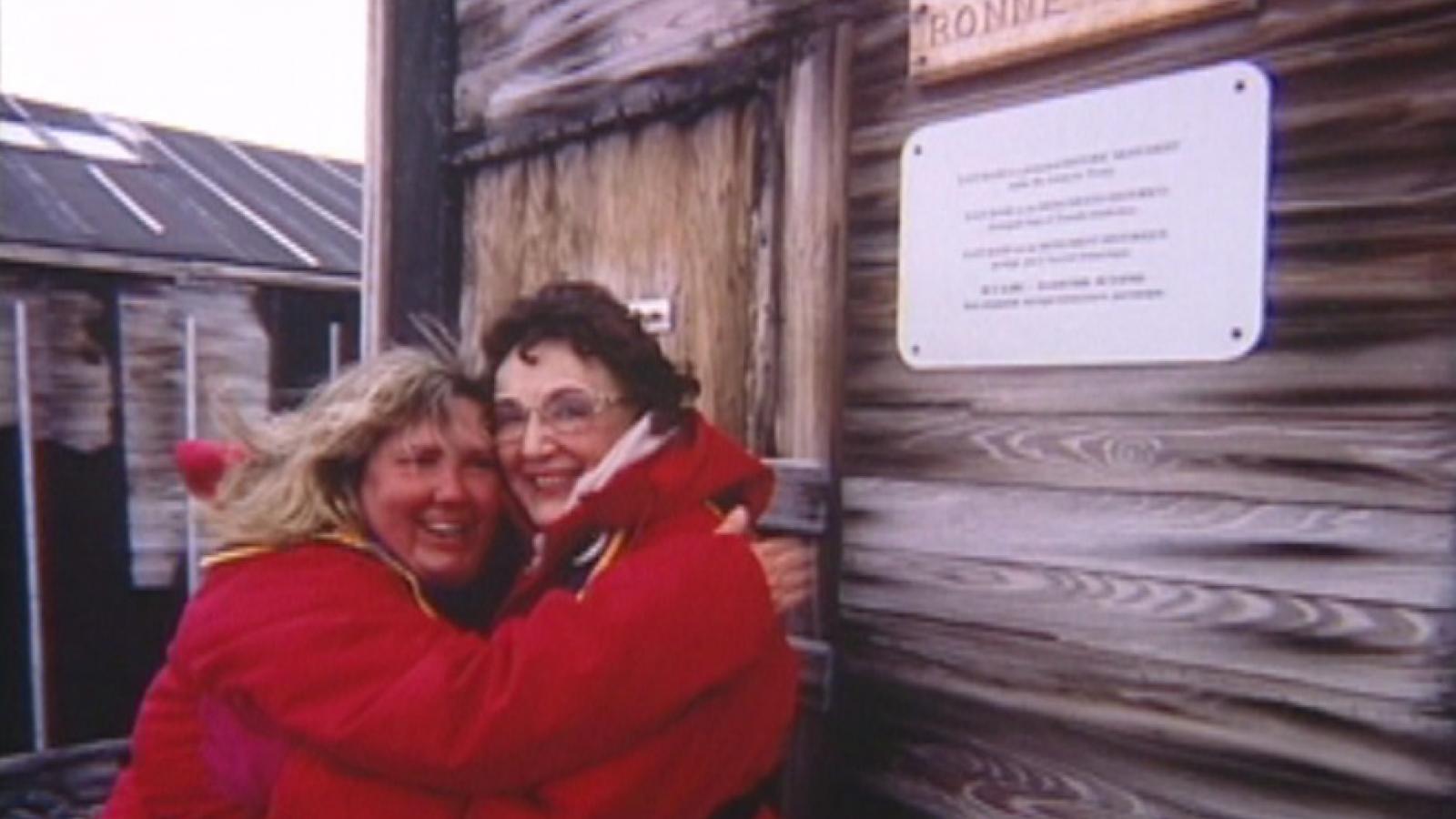 Karen Ronne Tupek received her architecture degree from Washington University in St. Louis and worked for the Department of Veterans Affairs, designing medical facilities. She eventually specialized in historic preservation and cultural resource management, serving as VA's Federal Historic Preservation Officer.
Karen was born in Washington, D.C., into an adventurous family of polar explorers, with Antarctica as a focus.  Her Norwegian grandfather, Martin Rønne made sails, tents, and trail gear as a member of many polar expeditions including Roald Amundsen's expedition in 1911, when he discovered the South Pole, and the first US Antarctic expedition led by Admiral Byrd.  Karen's father, Finn Ronne, went on Byrd's Second Antarctic Expedition, and subsequently led his own private expedition, the Ronne Antarctica Research Expedition in 1947-48, on which his young wife Edith became one of the first woman to winter-over on the Antarctic continent.  Discovered by Finn, the Ronne Ice Shelf is named for her.
With her famous exploring parents, at age 11, Karen joined a sailing expedition to Spitsbergen in the high Arctic, becoming hooked on polar adventures.  Karen cruised with her mother six times to the Antarctic, skiing on a glacier and returning in 1995 to the base on Stonington Island in Marguerite Bay, which her father built for U.S.A.S. and later occupied on his own expedition.  Karen combined her historic preservation career with her family heritage to persuade and advise the National Science Foundation to save the buildings, which became the first and oldest U.S. historic site in Antarctica.
Karen is a member of the Explorers Club, Society of Woman Geographers and Antarctican Society. She lives Boca Raton, Florida, and Bethesda, Maryland, enjoys travel, bridge, golf, tennis and folk music. With husband Al, she has a son, a daughter and three grandchildren.