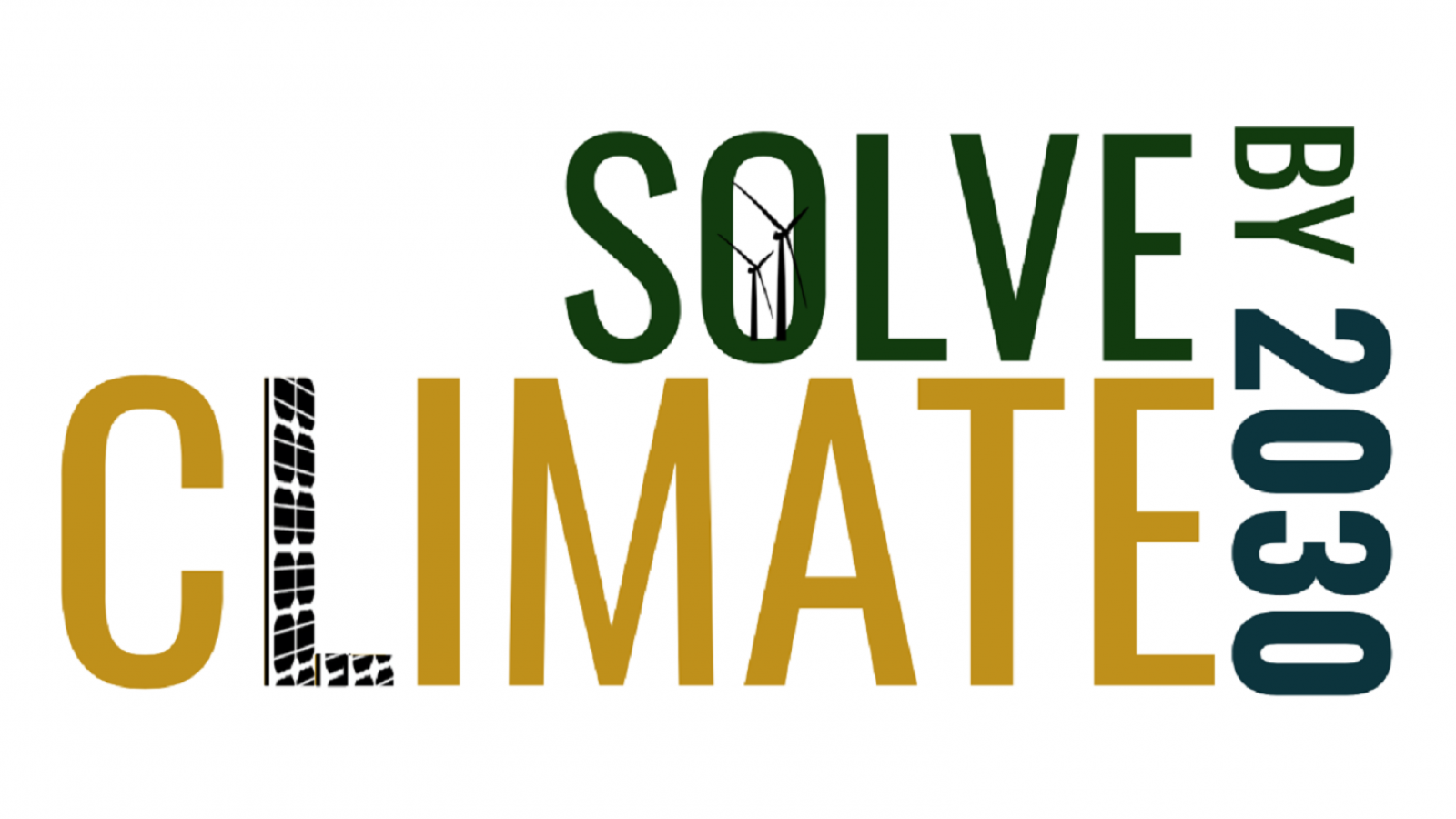 Body
Calling all Climate-Concerned Educators, Students and Community Members! On March 30, 2022, over 1,000 Colleges, Universities, High Schools and K-8 schools worldwide will engage over half a million people in a one-day Teach-In on climate solutions and justice in the transition. Faith groups, civic organizations and businesses can participate too.
Join the Byrd Polar and Climate Research Center and Ohio State Sustainability Institute to hear from a number of OSU faculty as they discuss climate change through a multidisciplinary lens in a "flash talk" format. Each talk will cover climate change challenges, impacts, or solutions through unique perspectives, such as art, geography, psychology, or agriculture. This event is geared towards university students but is open to anyone interested in learning more.
Why 2030?

The world's top climate scientists have told us we have a ten-year window to make rapid reductions in the carbon pollution causing global warming in order to hold the warming to the low end of under 3 degrees F. If we don't, we will severely destabilize the global climate, leading to extreme weather, droughts, floods and sea-level rise that will be increasingly hard for humans to manage. 
University and high school students across the planet, along with civil society, faith organizations and businesses, will tune into 100 events in fifty countries, university-hosted regional webinars critical to our future. How can a multidisciplinary approach put us on the way to solving climate change by 2030? Climate-concerned university and high school faculty worldwide, and across disciplines, will assign these webinars as homework, using them as a springboard for discussing climate justice, human response to climate change, and climate solutions.  Attend the 2022 webinar and use it to #MakeClimateAClass. 

For more info, contact Karina Peggau at peggau.1@osu.edu
Advanced
Text
---
Agenda
5:00 PM - 5:15 PM EST: Introduction
5:15 PM - 6 PM EST: Session 1
Break
6:10 PM - 6:50 PM EST: Session 2
6:50 PM - 7:25 PM EST: Session 3
7:25 PM - 7:30 PM EST:  Final Remarks
---
Panelists
Amanda Davey
Amanda is an experienced international development professional skilled in project management, environmental policy analysis, international scientific research management, and proposal development focused primarily on Sub-Saharan Africa and smallholder agriculture. In her role as Program Manager at Ohio State's Global Water Institute she works to develop proposals and implement projects that integrate Ohio State faculty to address water access, water quality, and food security issues in partnership with rural communities. Ms. Davey is CEO of the Agro-Shrub Alliance, a non-profit working to scale an innovative agroecological management system in the W. African Sahel. She has a M.S. in Environmental Policy and Law, B.S. in Sustainable Natural Resource Management, and B.A. in Political Science from the Ohio State University.
Rebecca Gianotti
Dr. Rebecca Gianotti is a Senior Research Associate with the Global Water Institute at Ohio State University. In this role, she works on issues of water resource management and water access for rural communities, particularly in East Africa. She helps to develop and manage collaborative research activities and programs that support local needs through partnerships with communities, researchers, local government, NGOs, and the private sector. Before joining GWI in November 2015, Rebecca completed an M.S. and Ph.D. in Hydrology at MIT, and worked as a technical writer for the U.S. Department of Agriculture and environmental engineering consultant in Australia.
Greg Hitzhusen
Greg Hitzhusen is Assistant Professor of Professional Practice in Religion, Ecology and Sustainability at The Ohio State University School of Environment and Natural Resources; he sits on the Steering Team of the Center for Ethics and Human Values at OSU, and was founding director and board chair of Ohio Interfaith Power and Light.  He has previously worked for the National Religious Partnership for the Environment and as Land Stewardship Specialist for the National Council of Churches Eco-Justice Programs, and his teaching and research focus on the intersection of faith and environment, building sustainable communities, and partnerships between scientific and faith communities.
Moderator: Maria Scaccia, Undergraduate Intern, Byrd Polar and Climate Research Center
---
Accordion Header

Past Events
Text
April 6, 2021 - Topics include climate solutions, a green recovery, and a just transition. Speakers are Joe Flarida, Executive Director, Power a Clean Future Ohio; Kerry Ard, Associate Professor, School of Environment and Natural Resources, Ohio State University; and J.M. Rayburn, Planner for City of Dublin & realtor at RE/MAX Revealty. 
Text
The Byrd Polar and Climate Research Center participated in a nationwide event designed to identify climate solutions by 2030. Three panelists from Ohio discussed various challenges in the state as they pertain to climate change, environmental justice, and renewable energy. Panelists included Dr. Bryan Mark, Dr. Mark Shanahan, and Ann Baughman.