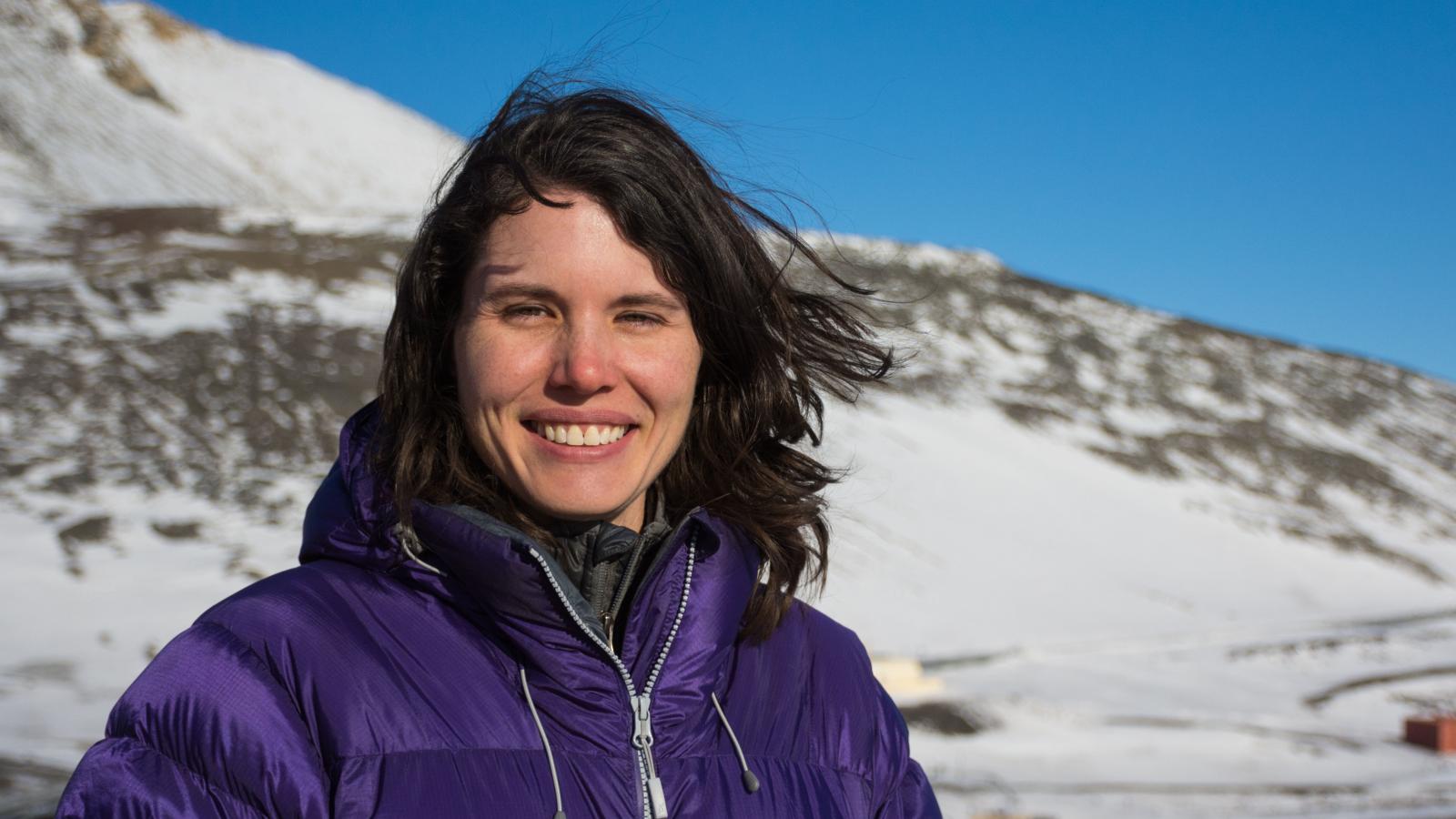 Jessie L. Crain
Antarctic Research Support Manager
Antarctic Infrastructure and Logistics Section
Office of Polar Programs
Directorate for Geosciences
National Science Foundation
Jessie Crain is the Antarctic Research Support Manager in the National Science Foundation's Office of Polar Programs. She directs support activities for Antarctic science working from McMurdo and South Pole Stations and from remote field locations, including for projects funded by NASA, NOAA, and Department of Energy and for collaborations with other national Antarctic programs. She has acted as the Antarctic Infrastructure and Logistics section head and managed marine support and contract aviation services on an interim basis. Her other duties include serving as the National Science Foundation Representative in Antarctica.
Prior to joining NSF, Jessie worked at Raytheon Polar Services as a science planner, overseeing support for a portfolio of science projects including the McMurdo Long Term Ecological Research project and the Airborne Geophysical Survey of the Amundsen Sea Embayment. In her subsequent role managing the science planning group, she guided logistics review and resource allocation for all NSF Antarctic field projects. During this time, she mobilized field support for the Antarctic Geologic Drilling Program (ANDRILL), an international collaboration aiming to recover a history of paleoenvironmental change.
She currently balances spending up to two months each in year in Antarctica with raising two little kids, ages 4 and 7.
Jessie Crain received a Bachelor of Arts in Earth and Planetary Sciences from Johns Hopkins University. She earned a Master of Science in Geology from the New Mexico Institute of Mining and Technology. During her graduate studies, Jessie conducted three seasons of field research on magma chamber dynamics and volcanic gas geochemistry on Mount Erebus volcano, Ross Island, Antarctica.

Education
2002, MS, New Mexico Institute of Mining and Technology, Geology
1998, BA, Johns Hopkins University, Earth and Planetary Sciences
Positions Held
2008-present, National Science Foundation, Antarctic Research Support Manager
2004-2008, Raytheon Polar Services, Manager, Science Planning
2002-2004, Raytheon Polar Services, Science Planning Support Manager