Image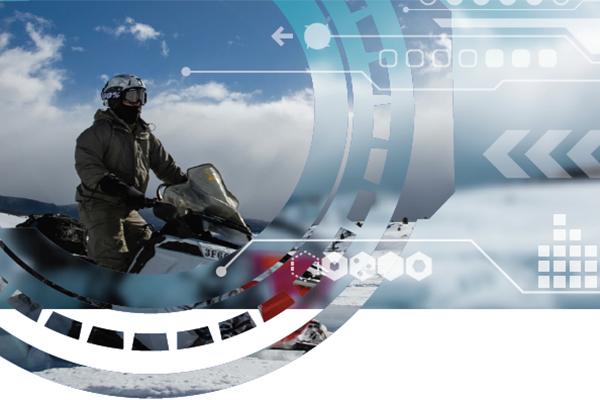 July 19 - August 5, 2021
12:00PM - 12:00PM
Date Range
Add to Calendar
2021-07-19 12:00:00
2021-08-05 12:00:00
Polar Vortex | Hacking the Arctic
Background The National Geospatial Intelligence Agency (NGA), along with its partners across the Department of Defense, is responsible for collecting, processing and analyzing data to support operations all over the world. The data, collected from a variety of sources, provides DoD personnel real time geospatial information. Given the sheer data available through existing sources and new sensor technologies, along with the growing demand from DoD personnel for higher quality intelligence, the NGA wants to identify ways to improve the way it analyzes this data and make it actionable for the end-user. One area where the agency wants to focus its intelligence gathering efforts is in the Arctic. This region is becoming increasingly important because of melting polar ice and the possibility of travel in previously hostile environments. Elements from each of the military Services are operating in the Arctic and rely on imagery to conduct day to day work. Technologies to facilitate this intelligence also have the potential to shape civilian work, especially within the fields of climate change research, and planetary science. Challenge Develop concepts, technologies or systems to help collect, analyze, process, and visualize geospatial data in the austere and mobile environments in the Arctic. For more information and registration, visit: http://arctichacks.us/signup
Virtual
OSU ASC Drupal 8
ascwebservices@osu.edu
America/New_York
public
Date Range
Add to Calendar
2021-07-19 12:00:00
2021-08-05 12:00:00
Polar Vortex | Hacking the Arctic
Background The National Geospatial Intelligence Agency (NGA), along with its partners across the Department of Defense, is responsible for collecting, processing and analyzing data to support operations all over the world. The data, collected from a variety of sources, provides DoD personnel real time geospatial information. Given the sheer data available through existing sources and new sensor technologies, along with the growing demand from DoD personnel for higher quality intelligence, the NGA wants to identify ways to improve the way it analyzes this data and make it actionable for the end-user. One area where the agency wants to focus its intelligence gathering efforts is in the Arctic. This region is becoming increasingly important because of melting polar ice and the possibility of travel in previously hostile environments. Elements from each of the military Services are operating in the Arctic and rely on imagery to conduct day to day work. Technologies to facilitate this intelligence also have the potential to shape civilian work, especially within the fields of climate change research, and planetary science. Challenge Develop concepts, technologies or systems to help collect, analyze, process, and visualize geospatial data in the austere and mobile environments in the Arctic. For more information and registration, visit: http://arctichacks.us/signup
Virtual
Byrd Polar and Climate Research Center
byrd-contact@osu.edu
America/New_York
public
Description
Background
The National Geospatial Intelligence Agency (NGA), along with its partners across the Department of Defense, is responsible for collecting, processing and analyzing data to support operations all over the world. The data, collected from a variety of sources, provides DoD personnel real time geospatial information. Given the sheer data available through existing sources and new sensor technologies, along with the growing demand from DoD personnel for higher quality intelligence, the NGA wants to identify ways to improve the way it analyzes this data and make it actionable for the end-user.
One area where the agency wants to focus its intelligence gathering efforts is in the Arctic. This region is becoming increasingly important because of melting polar ice and the possibility of travel in previously hostile environments. Elements from each of the military Services are operating in the Arctic and rely on imagery to conduct day to day work. Technologies to facilitate this intelligence also have the potential to shape civilian work, especially within the fields of climate change research, and planetary science.
Challenge
Develop concepts, technologies or systems to help collect, analyze, process, and visualize geospatial data in the austere and mobile environments in the Arctic.
---
For more information and registration, visit: http://arctichacks.us/signup
Events Filters:
---