Image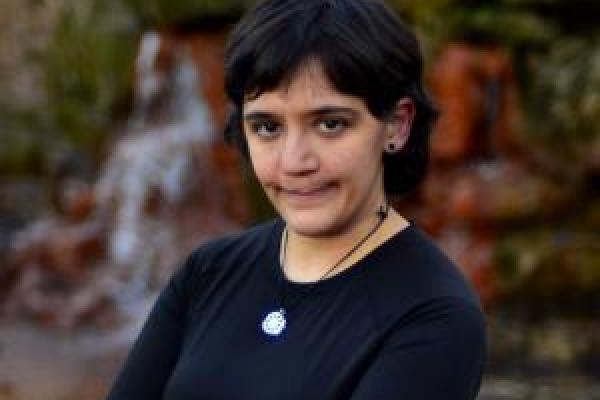 November 7, 2018
All Day
Location
The Byrd Center | 177 Scott Hall | 1090 Carmack Road
Description
This talk will be presented by Suzanne Hodgkins, a postdoctoral researcher in Virginia Rich's lab at OSU's Department of Microbiology.
Her research interests include the interactions between climate, microbiology, organic matter chemistry, and methane emissions in northern peatlands from local to global scales.
She received her PhD from Florida State University's Department of Earth, Ocean, and Atmospheric Science, where she worked with Jeffrey Chanton to examine organic matter chemistry and methane emissions from thawing Arctic permafrost peatlands.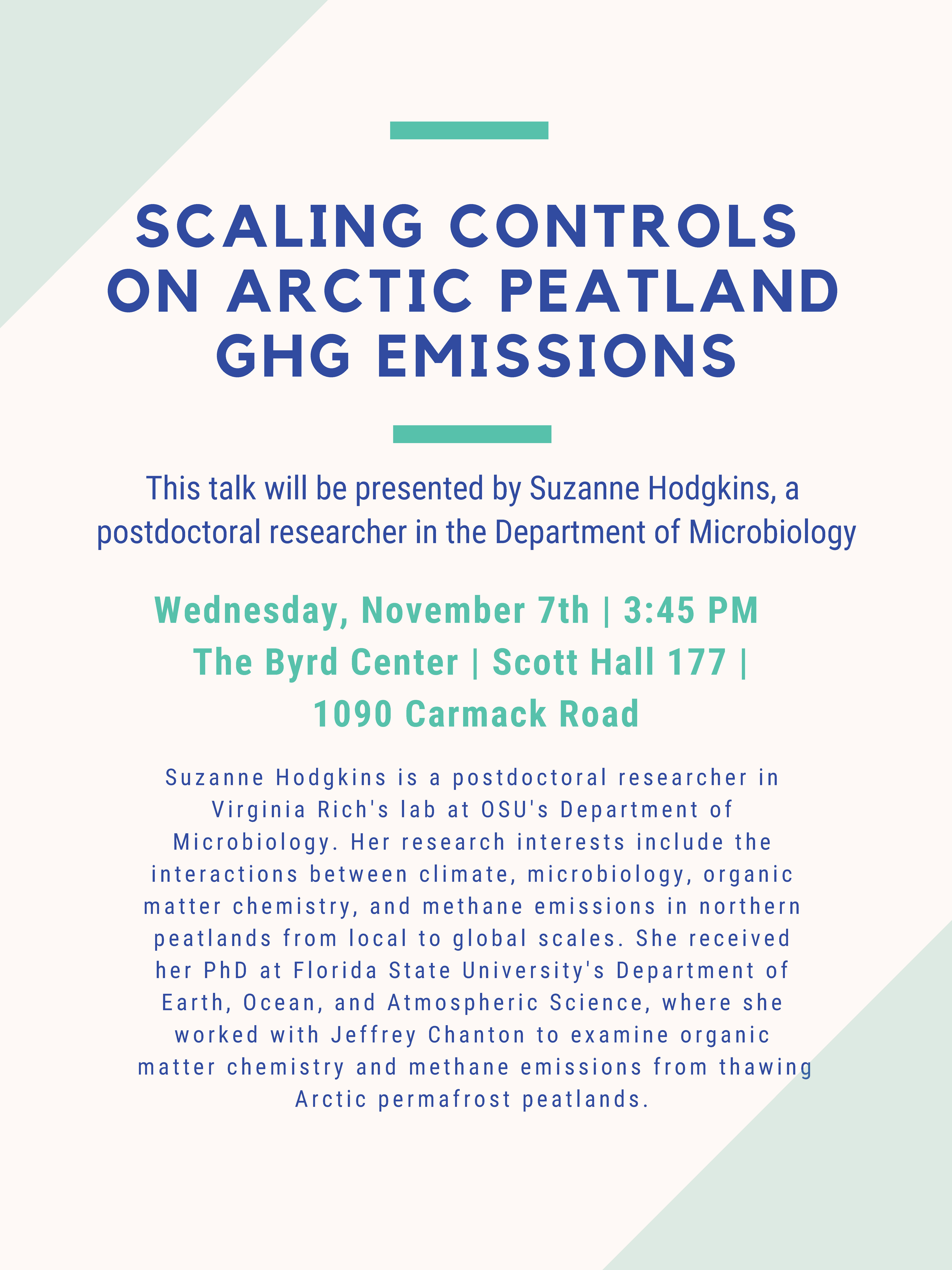 Events Filters:
---