July 6, 2021
Characteristics and Predictability of Arctic Cyclones
Image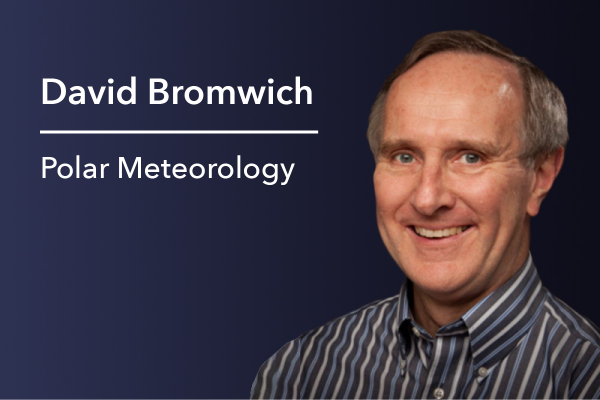 Description
Dr. David Bromwich, Research Scientist and Principal Investigator of the Byrd Center's Polar Meteorology Research Group, recently had his project, Characteristics and Predictability of Arctic Cyclones, renewed by the Office of Naval Research (ONR) to further investigate improving the accuracy of several-day forecasts in the Arctic Ocean.
Advanced
Text
Dr. Bromwich recently answered a few questions regarding the significance of this project:
What is the objective of this project?
A: Intense cyclones over the Arctic Ocean play a major role in disrupting the sea ice cover. We are investigating ways to improve the accuracy of several day forecasts of these events.
So far, we have been able to double the duration of a highly accurate forecast for a case in August 2016, out to 5 days into the future.  With further effort, we think that such weather forecast skill can be achieved for most events and extended to perhaps one week (7 days).
---
Q: Why is this project important?
A: The Navy wants to be prepared in case they are required to operate frequently in the Arctic. Accurate forecasts of both weather and sea ice conditions for many days in advance are among the key requirements for successful Arctic operations.
---