February 23, 2021
Global Water Institute leads effort to improve water and food security with the Navajo Nation
Image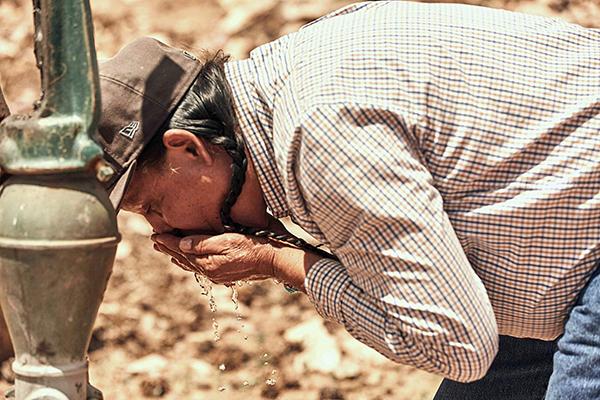 Description
GWI aims to address the Navajo Nation's most serious water needs.
Advanced
Text
Five-year project confronts critical water crisis
Chris Booker
Ohio State News
booker.9@osu.edu
A new effort led by researchers at The Ohio State University will help the Navajo Nation mitigate the lack of water and food security at a time when the Navajo communities are facing new challenges due to COVID-19.
The Global Water Institute (GWI) is partnering with the Navajo Nation and a consortium of partners including Assist International, Netafim, Suez WTS USA, Inc., WorldServe International and the Duke University Nicholas School of the Environment to confront the critical water crisis and improve agriculture and public health outcomes of the Navajo Nation. This federally recognized tribe with reservation lands in the states of New Mexico, Arizona and Utah is one of the largest in the country, with over 330,000 members, 175,000 of whom reside on the reservation.
Read the full story at Ohio State News.
---
This article was originally published on February 23, 2021 at news.osu.edu
---