February 22, 2023
Ohio State Sets New Record with $1.38 Billion in Annual Research Expenditures
Image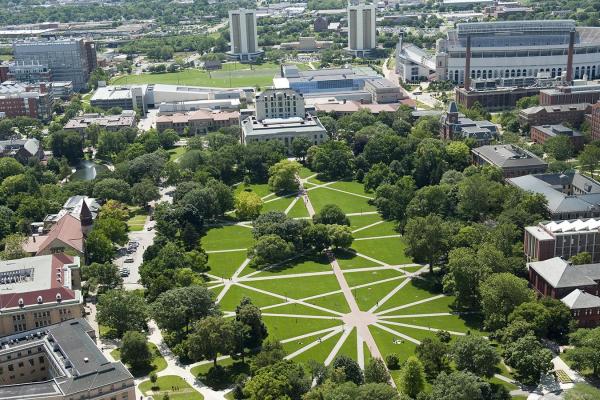 Description
The Ohio State University set a new record in its annual research and development expenditure. In partnership with the university's colleges, the Enterprise for Research, Innovation and Knowledge reported reaching $1.38 billion in Fiscal Year 2022 (FY22), an increase of 11.7% from Fiscal Year 2021 (FY21). These results were reported as part of the National Science Foundation's (NSF's) Higher Education Research and Development (HERD) survey, which will be released in November of 2023 for FY22 rankings of higher education research programs.  
Federal expenditures totaled $636.9 million. This growth was observed across the portfolio of federal agencies, including NSF, the National Institutes of Health, the Department of Defense, and the Department of Energy. 
Ohio State's industry expenditures were $144.77 million in FY22, and state-sponsored research expenditures were $63.67 million, a 32% increase from FY21.
Ohio State ranked 12th among all universities in overall research expenditures in FY21, an increase of 12 positions from the previous ranking. Some noteworthy endeavors include NSF's funding for the Hybrid Autonomous Manufacturing, Moving from Evolution to Revolution (HAMMER) Engineering Research Center, the university's involvement and hosting of a terrestrial analog of the George Washington Carver Science Park (GWCSP), and a new testing center to support the deployment of zero-emission and low-emission public transportation buses.
Learn more by visiting Ohio State News.
News Filters:
---