Image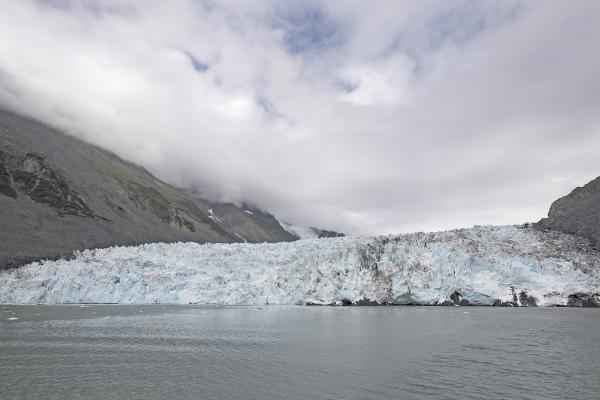 March 10, 2021
6:00PM - 8:00PM
Date Range
Add to Calendar
2021-03-10 19:00:00
2021-03-10 21:00:00
Byrd Center Public Tour
Join us for a virtual tour of the Byrd Center! This tour will begin at 6: p.m. Public tours have returned - join the Byrd Center Wednesday evening for a virtual public tour! Register via Zoom to embark on a virtual tour of the Byrd Polar and Climate Research Center, followed by a tour of one of several sites visited by our researchers. On the tour, visitors will have the opportunity to explore Scott Hall in a virtual setting, including the Polar Rock Repository, Ice Core Facility, and a sneak peak from inside the Class 100 Clean Laboratory. Then, led by Glacier Environmental Change Research Group member Forrest Schoessow, visitors will be "transported" to Peru to stand atop a tropical glacier - Huascaran. Join researchers as they collect core samples, and enjoy the view of the southern Andes Mountains in this special first-ever tour of the glacier.  The summit of Huascarán is the highest point in Peru, the northern part of Andes, and in all of the Earth's Tropics. If you require an accommodation such as live captioning or ASL interpretation to participate in this event, please contact Karina Peggau at peggau.1@osu.edu (email) or 614-688-8279 (phone). Requests made by February 24 will generally allow us to provide seamless access, but the university will make every effort to meet requests made after this date. If you have any questions please contact Karina Peggau
Virtual Seminar
OSU ASC Drupal 8
ascwebservices@osu.edu
America/New_York
public
Date Range
Add to Calendar
2021-03-10 18:00:00
2021-03-10 20:00:00
Byrd Center Public Tour
Join us for a virtual tour of the Byrd Center! This tour will begin at 6: p.m. Public tours have returned - join the Byrd Center Wednesday evening for a virtual public tour! Register via Zoom to embark on a virtual tour of the Byrd Polar and Climate Research Center, followed by a tour of one of several sites visited by our researchers. On the tour, visitors will have the opportunity to explore Scott Hall in a virtual setting, including the Polar Rock Repository, Ice Core Facility, and a sneak peak from inside the Class 100 Clean Laboratory. Then, led by Glacier Environmental Change Research Group member Forrest Schoessow, visitors will be "transported" to Peru to stand atop a tropical glacier - Huascaran. Join researchers as they collect core samples, and enjoy the view of the southern Andes Mountains in this special first-ever tour of the glacier.  The summit of Huascarán is the highest point in Peru, the northern part of Andes, and in all of the Earth's Tropics. If you require an accommodation such as live captioning or ASL interpretation to participate in this event, please contact Karina Peggau at peggau.1@osu.edu (email) or 614-688-8279 (phone). Requests made by February 24 will generally allow us to provide seamless access, but the university will make every effort to meet requests made after this date. If you have any questions please contact Karina Peggau
Virtual Seminar
Byrd Polar and Climate Research Center
byrd-contact@osu.edu
America/New_York
public
Description
Join us for a virtual tour of the Byrd Center! This tour will begin at 6: p.m.
Public tours have returned - join the Byrd Center Wednesday evening for a virtual public tour!
Register via Zoom to embark on a virtual tour of the Byrd Polar and Climate Research Center, followed by a tour of one of several sites visited by our researchers. On the tour, visitors will have the opportunity to explore Scott Hall in a virtual setting, including the Polar Rock Repository, Ice Core Facility, and a sneak peak from inside the Class 100 Clean Laboratory. Then, led by Glacier Environmental Change Research Group member Forrest Schoessow, visitors will be "transported" to Peru to stand atop a tropical glacier - Huascaran. Join researchers as they collect core samples, and enjoy the view of the southern Andes Mountains in this special first-ever tour of the glacier.  The summit of Huascarán is the highest point in Peru, the northern part of Andes, and in all of the Earth's Tropics.
If you require an accommodation such as live captioning or ASL interpretation to participate in this event, please contact Karina Peggau at peggau.1@osu.edu (email) or 614-688-8279 (phone). Requests made by February 24 will generally allow us to provide seamless access, but the university will make every effort to meet requests made after this date.
If you have any questions please contact Karina Peggau
Advanced
Events Filters:
---