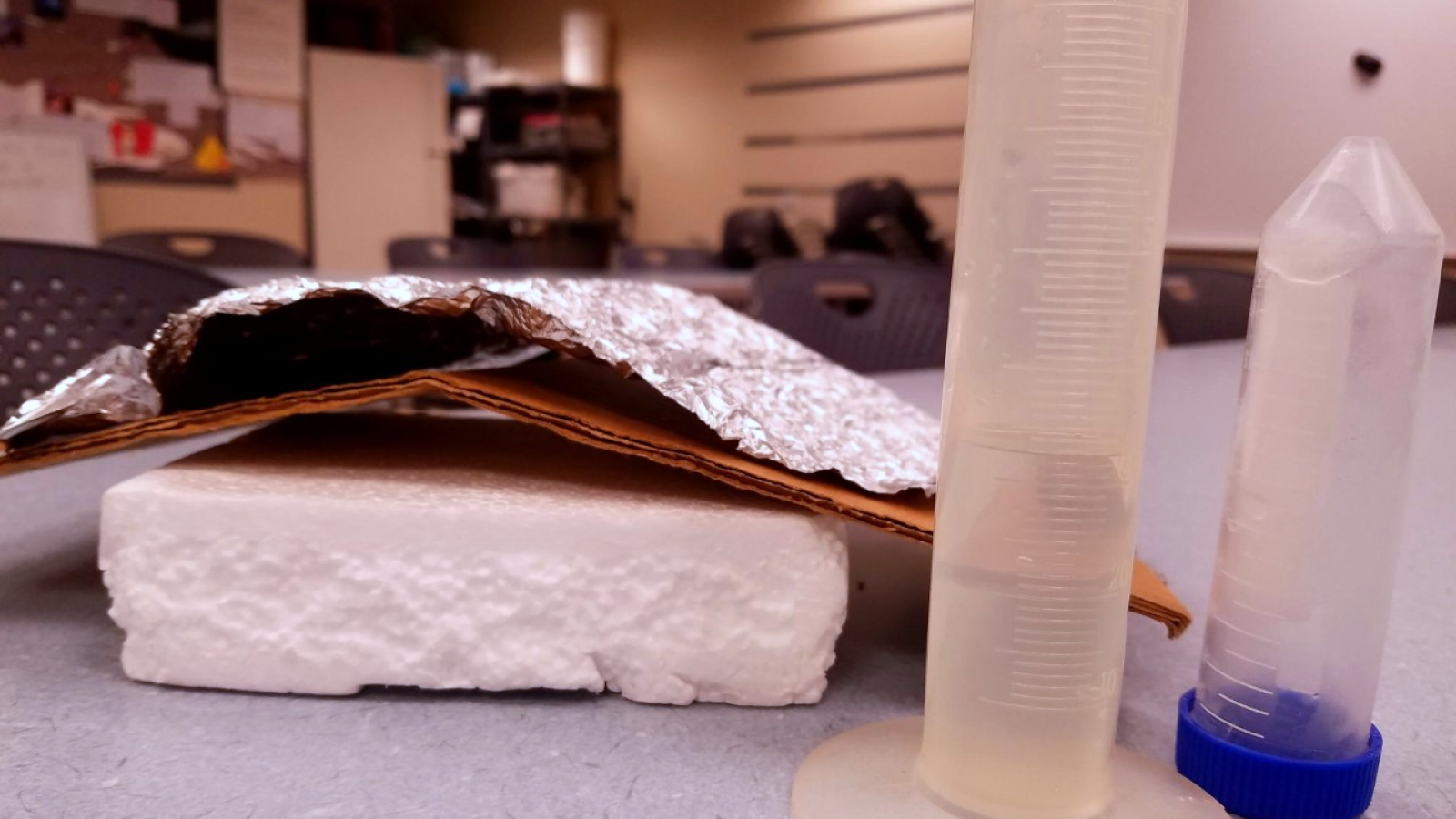 Body
Background Information 
When you put on layers to stay warm in the winter, or use a cooler to keep food cool, have you ever wondered about the science of thermal energy transfer? How does your insulated mug keep the liquid hot and how does your cooler keep food frozen? In fact, did you wonder how both of these devices can actually work to keep objects hot or cold? Many devices are designed to maintain the temperature of an object without being plugged into an electrical outlet, and even those that are plugged in, such as refrigerators, use designs and materials that reduce the effort needed to maintain the temperature, thus saving on resources  
Ice cores are an example of a substance that needs to remain frozen when they are transported. In order to successfully transport the ice cores to the freezer, they need to be contained in a device that is lightweight, easy to carry in a backpack, and can keep an ice core below freezing for days. The devices is designed to reduce the transfer of thermal energy from the exterior (which can be warm as it travels on trucks and airplanes) to the interior. Many glaciers are also very bright because of their location above clouds and reflection of light off of the snow. So, the device needs to limit the transformation of light energy to thermal energy.
Lesson Plan Summary
BPCRC's Education and Outreach team created a comprehensive lesson plan which challenges students to utilizing their understanding of thermal energy transfer and transformation to develop a simple, lightweight, and efficient method for storing and transporting ice cores. Included in the lesson plan resources are supplemental photos and instructions on how to make a minature ice core tube.
Lesson Plan Resources
[pdf] - Some links on this page are to Adobe .pdf files requiring Adobe Reader.  If you need these files in a more accessible format, please contact contact@bpcrc.osu.edu.
Video Instructions
Here is a video of how the activity/lesson can be used, including at home.
---
To ask questions or comment, e-mail Karina Peggau at peggau.1@osu.edu or 614-688-8279