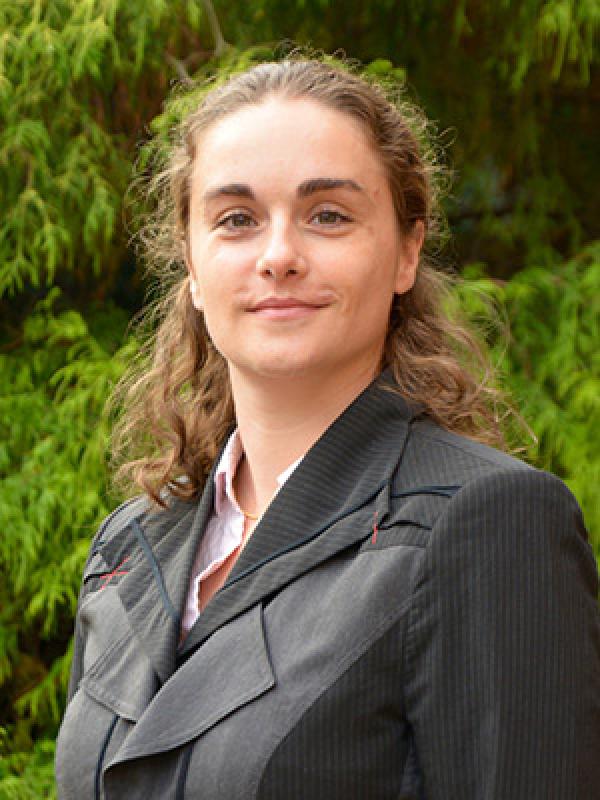 Emilie Beaudon
Senior Research Associate
108 Scott Hall
1090 Carmack Road
Columbus OH, 43210
Areas of Expertise
Polar and Alpine Paleoclimatology
Aeolian Geochemistry and Paleoenvironment
Cryosphere Change and Atmospheric Pollution
Education
PhD (Chemistry), University of Oulu, Finland, 2013
MSc (Earth Sciences), Joseph Fourier University, Grenoble, France, 2004
Current  CV  |   Publications List
Current Research

I joined the Ice Core Paleoclimatology Group as the 2013 recipient of the Byrd Polar postdoctoral fellowship. My postdoctoral work has been oriented towards the determination of changes in pollution transport pathways to remote areas of the globe. I applied high-resolution geochemical techniques (e.g.: ICP-SFMS) to several ice cores mostly from the Tibetan Plateau and the Himalayas to determine the magnitude of the atmospheric contamination affecting the Third Pole region over the past 500 years and persisting into the 21st century.
My research interests also encompass the environmental 'message' carried by mineral dust entrapped in Tibetan glaciers and its geochemical, mineralogical and radiogenic characteristics linked to paleo storm trajectories variability and to the Indian Summer Monsoon- Westerlies interplay. My other ongoing experiments combine elemental, ionic (organic and inorganic), black carbon, and isotopic investigations of Peruvian snow and ice cores to extract regional paleofire histories and identify their relationship with ENSO variability and the Amazon Basin paleo environment since the Last Glacial Maximum.
Before joining the BPCRC, I earned my Ph.D. at the Arctic Centre of the University of Lapland (Rovaniemi, Finland), investigating the environmental signal contained in snow, firn and multi-centennial ice core records from Svalbard and Jan Mayen (High Arctic).
People Filters: