July 13, 2022
Huascarán Expedition Virtual Reality Tour Now Also Offered in Spanish
Image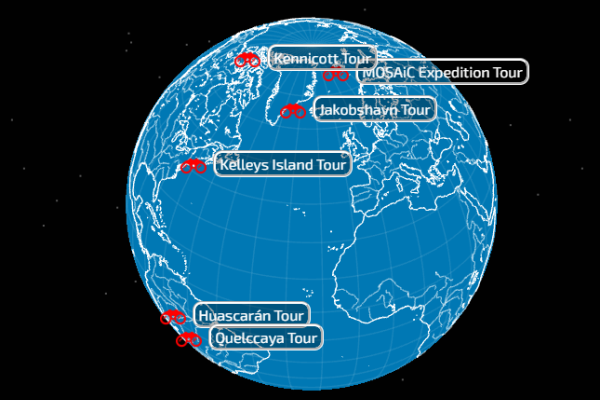 Description
Roxana Sierra-Hernández, postdoctoral scholar at the Byrd Center, was instrumental in the translation of two Spanish-language versions of the Huascarán Expedition Virtual Reality (VR) Tour. Undergraduate student Adelyn Arens helped complete the tour build. 
Byrd Center scientists have been on several expeditions around the globe over the years, the last of which was in July of 2019 to the Huascarán mountain in the Cordilleras Blanca region of rural Peru.
The two VR versions of the tour both have the same information but have different formats. In the basic tour, found here, information is accessed via buttons that are clearly displayed. The second tour, found here, is setup as a scavenger hunt, where information is displayed as the landscape is explored and points are earned for each feature found.
These tours can be explored on computer, on tablet/smartphone and with a VR headset.
View these and other VR tours here. 
News Filters:
---