November 17, 2016
Internal Temperatures of Ice Sheet Measured by Airplane
Image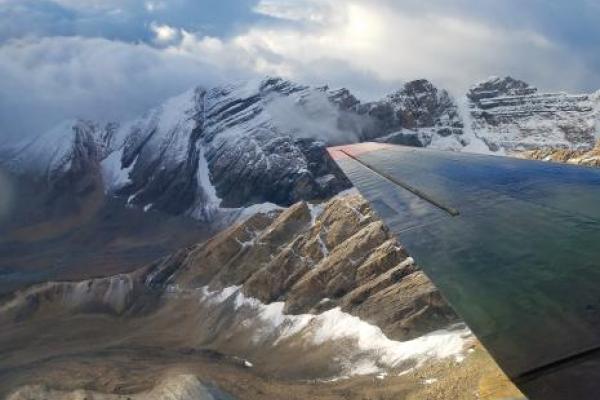 Description
In September, two Ohio State researchers journeyed north to test technology developed under the UWBRAD (Ultra Wideband Software Defined Microwave Radiometer for Ice Sheet Subsurface Temperature Sensing) project. Mark Andrews and Domenic Belgiovane were able, for the first time, to measure internal temperatures of the Greenland ice sheet by airplane. This work not only explores options for future data collection, but furthers the understanding of glacial ice movement around the world. 
According to project leader Joel Johnson, the ice sheets of Greenland and Antarctica play a critical role in global climate. Knowing temperatures of the ice at different levels is central to modeling ice sheet behavior.
UWBRAD technology is immensely more efficient than current methods. The specialized microwave radiometer sensor is designed to receive naturally occurring low-frequency waves given off by Earth. Because UWBRAD can measure these waves at different frequencies, it becomes possible to determine the temperature of ice below the surface.
Although faced with a few challenges while in the field, the UWBRAD team will present their data to NASA in the coming month to determine if there will be a second journey to Greenland.
https://ece.osu.edu/news/2016/10/measuring-global-ice-sheets-sky
News Filters:
---