November 7, 2023
Leveraging Off-Campus Venues to Foster Interdisciplinary Collaboration and Community Partnerships through Third-Space Labor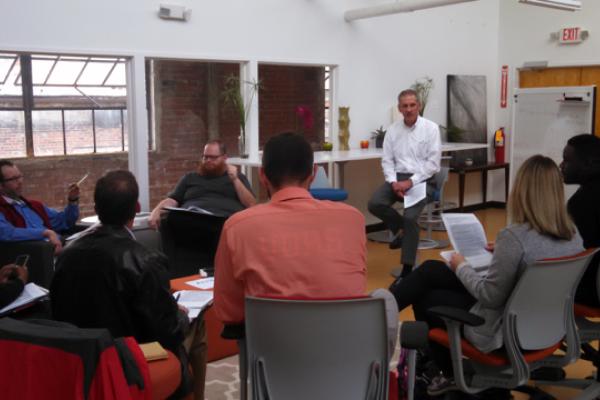 Members from The Ohio State University's STEAM Factory recently contributed to an academic discourse with their article, "Utilizing Off-Campus Spaces to Engage Third-Space Labor Across the Disciplines to Build Community Partnerships," published in Workplace: A Journal for Academic Labor.
This study explores the complexities and benefits of managing an off-campus entity, with the STEAM Factory serving as a case study. The STEAM Factory serves as a hub for interdisciplinary research collaborations and extends its influence through community outreach, where it not only shares research outcomes but also evaluates their local implications.
Central to the STEAM Factory's operational model is the concept of third-space labor, a collaborative framework that enhances engagements with community stakeholders. The organization's membership includes faculty, postdoctoral scholars, and staff, who are overseen by a program director, a faculty director, and a board of directors elected by the members. Furthermore, the STEAM Factory takes an organized approach to documenting its various activities, culminating in an annual public report.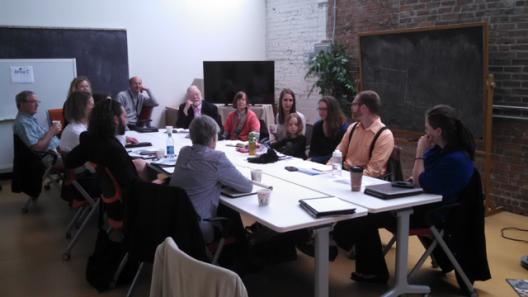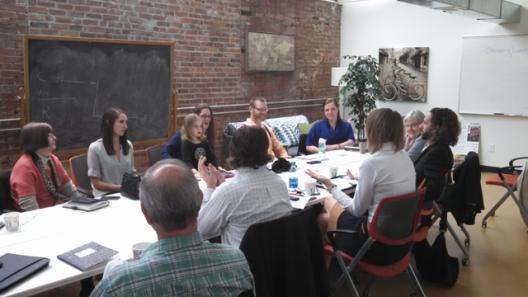 To deepen the understanding of its organizational culture and the mechanics of collaboration, the STEAM Factory conducted member surveys in January of 2018, 2020, and 2021. These were complemented by structured interviews that delved into the reasons for faculty collaboration. The interviews revealed that the availability of a designated space and supportive staff were key factors in bolstering not only the capacity for community research but also the enthusiasm for community involvement.
Drawing on the organization's history and member feedback, the paper highlights the importance of third-space labor—individuals whose functions span both academic and support roles—in the sustenance of 'third places,' which are communal spaces distinct from one's home and workplace.
This article was a collaboration between members Katherine Rogan O'Brien, Courtney Price, Donnelley Hayde, Charlene Brenner, Sathya Gopalakrishnan and Jason Cervenec, education and outreach director at the Byrd Center.
Learn more about this study by visiting Workplace: A Journal for Academic Labor.
News Filters:
---