February 8, 2023
Opposite Mass Balance Variations Between Glaciers in Western Tibet and the Western Tien Shan
Image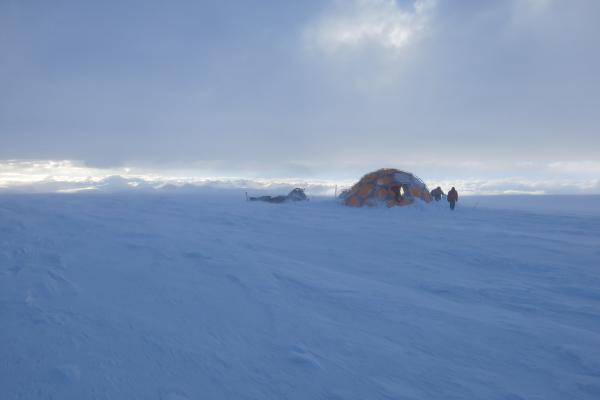 Description
Recent research published in Global and Planetary Change studied the mass balance variations between glaciers situated in western Tibet and western Tien Shan during the ablation season, from June to September, in order to shed light on how interannual mass balance variations in glaciers located within different climatic regions of the Third Pole (TP) relate to each other. Meilin Zhu, lead author of the study at the Center for the Pan-Third Pole Environment, Lanzhou University, in collaboration with  Lonnie Thompson, Distinguished University Professor in the School of Earth Sciences and Senior Research Scientist at the Byrd Polar and Climate Research Center at The Ohio State University and co-chair of the Third Pole Environment (TPE), Tandong Yao, professor and member of Chinese Academy of Sciences (CAS) and other colleagues, investigated the correlations between glacier mass balance variations and major atmospheric circulation patterns from 1970 to 2019. Their work revealed that at an interannual timescale, over this period, ablation season mass balance variations were related to ablation season air temperature and ablation season precipitation in the western Tien Shan, while variations in western Tibet were mainly controlled by ablation season precipitation. 
Understanding glacial mass balance variability in TP helps predict the region's water supply and glacier-related natural hazards. Moreover, results from this work increase our understanding of the spatiotemporal variability of glacier mass balance in the TP, which is critical for a more informed interpretation of the ice core paleoclimate records from the Third Pole Region.
To read more about this research visit the Global and Planetary Change site or download a pdf copy of the article.
Image to the right: Guliya drill site, China, in 2015 during a snowstorm. Image courtesy of Dr. Thompson and his team.
News Filters:
---