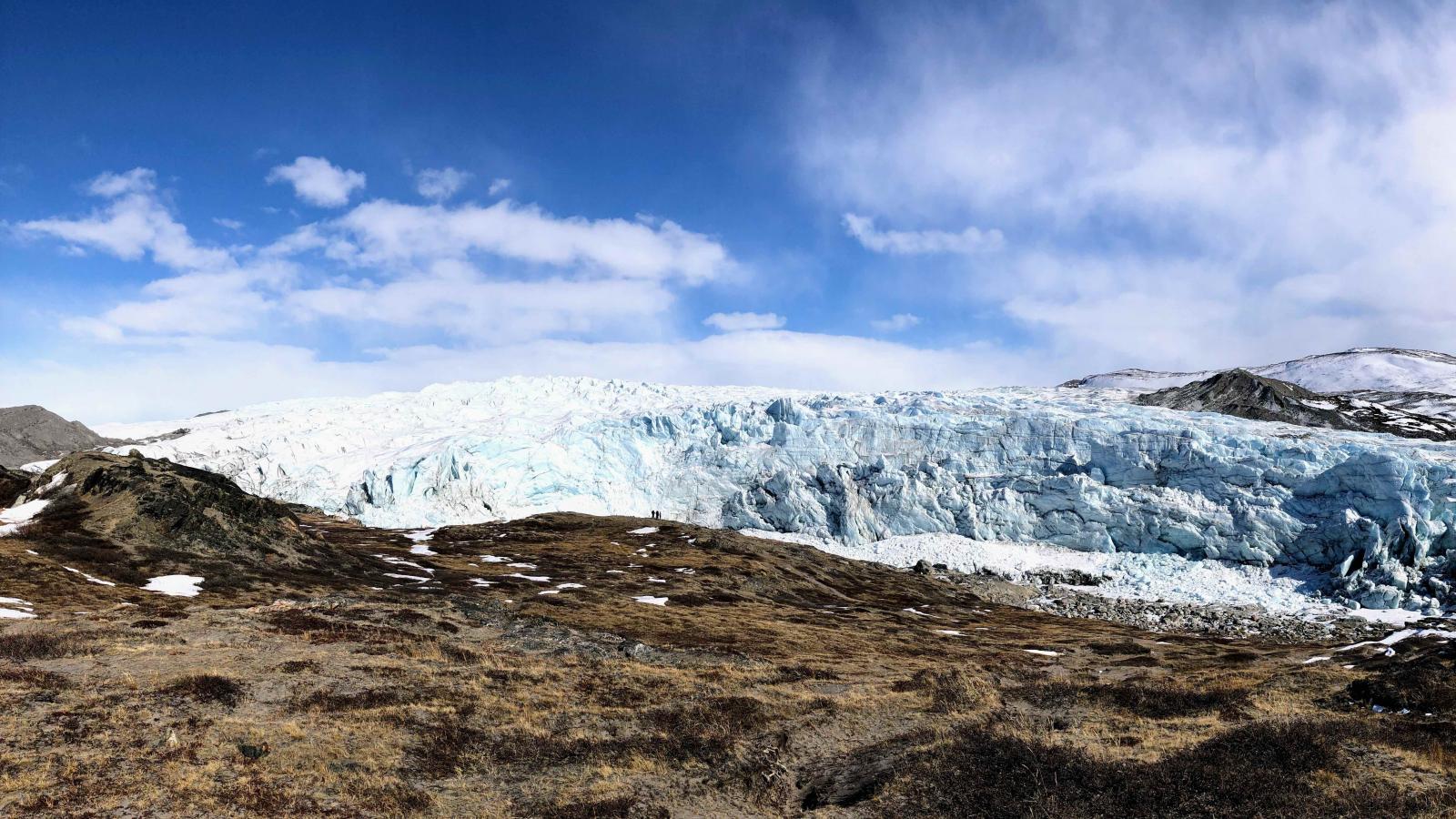 Body
The first half hour of each meeting will consist of a brief presentation by a polar researcher or broader impacts professional, showcasing her/his current work or something of interest to the polar research and broader impacts communities. The second half hour will be for community discussion, networking, and brainstorming.
Meetings are held the second Thursday of every other month at 2 pm ET and will conclude by 3 pm. Efforts will be made to record meetings and share them at the bottom of this page.

Join the Meetings Using Zoom
All meetings will be held via Zoom, but new security procedures have been established. Sign up for e-mail reminders to receive links to all upcoming meetings.
---
Upcoming Meeting Schedule
| | |
| --- | --- |
| Thurs, Sept. 10, 2020 @ 2 pm ET | Alice Qannik Glenn of the podcast Coffee & Quaq and Marie Acemah of the non-profit See Stories sharing their work to amplify voices via media |
|   |   |
---
Sign Up for E-mail Reminders
Sign up to receive reminders about upcoming meetings. No other information will be distributed via the e-mail list.
---
View Recordings of Past Meetings
Thursday, July 9, 2020
@ 2 pm ET Julia Dooley and David Martinez presenting on Polar Educators International - A vibrant network promoting polar education and research to a global community
Thursday, May 14, 2020
@ 2 pm ET Caitlin Saks and Ralph Bouquet from NOVA presenting on Polar Extremes film, Antarctic Extremes YouTube series, and the Polar Lab game
Thursday, March 12, 2020
@ 2 pm ET Janice McDonnell from Rutgers University presenting on Polar-ICE (Interdisciplinary Coordinated Education)
Thursday, January 9, 2020
@ 2 pm ET Janet Warburton from the Arctic Research Consortium of the US (ARCUS) presenting on PolarTREC
Thursday, November 14, 2019
@ 2 pm ET Jonathan Griffith and Lynne Harden from the University of Colorado Boulder presenting on broader impacts of the ongoing MOSAiC project
Thursday, September 12, 2019
@ 2 pm ET Kathy Kasic from the Film Program at California State University - Sacramento presenting on broader impacts of the SALSA project
Thursday, July 11, 2019
@ 2 pm ET Jason Cervenec from the Byrd Polar and Climate Research Center at The Ohio State University presenting the Fluid Earth Viewer tool
Thursday, May 9, 2019
@ 2 pm ET Gail Scowcroft from the University of Rhode Island presenting the ARISE workshop report