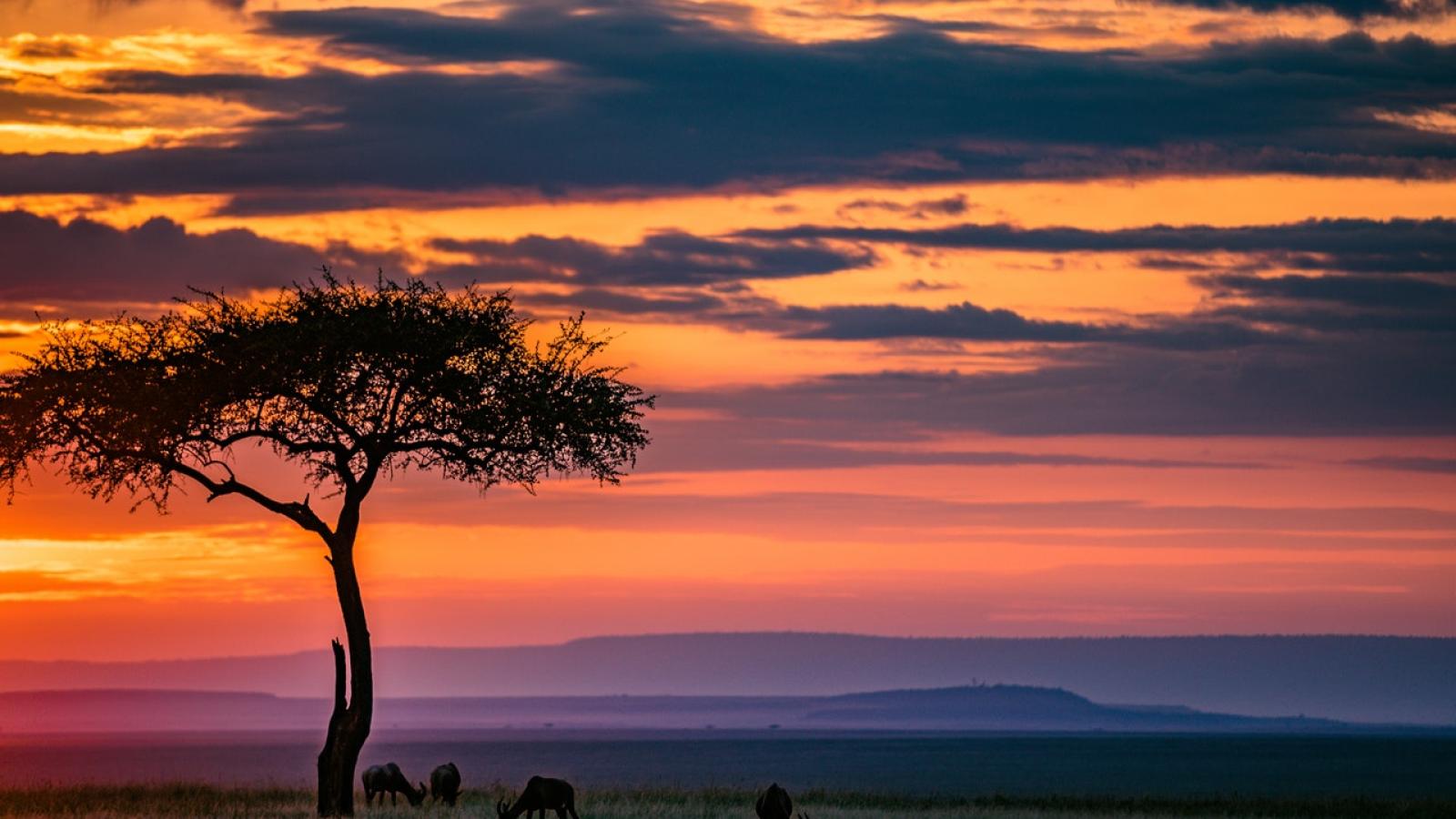 Congratulations to Douglas Alsdorf, Raphael M. Tshimanga and Guy D. Moukandi N'kaya, editors of this long awaited monograph!    
Doug Alsdorf shares, "Our monograph is built on the decades of research by scientists who live and work in sub-Saharan Africa.  Of the 109 authors, more than 40 are in Africa and 17 of the 28 chapters are lead-authored by a researcher from Africa.  The monograph was reviewed by more than 50 referees such that nearly 200 people were involved in its creation, including AGU staff, translators, and the efforts of others.  Following our bilingual Chapman Conference, the monograph is entirely published in both English and French making it a bilingual first-ever publication for AGU.  Indeed, the monograph is historic!
Now is the time for researchers around the world to go to the Congo and sub-Saharan Africa.  Many of us, including myself, have dedicated years to understanding the Amazon.  Yet, it was only a few decades ago that the Congo itself enjoyed a great deal of attention.  The Congo has an amazing archive with hundreds of rainfall and stream gauges as well as a history of field work.  Today, as described in our monograph, ongoing field work extends from the mainstem Congo River, across the Basin, and into adjacent basins.  New measurements are being recorded and even new field stations are being established. Monograph authors are eager to share their data and knowledge with scientists around the world.
I very much encourage readers to directly contact any of the monograph chapter authors.  Together, amazing discoveries will continue to be made in the Congo Basin and in the adjacent basins.  Please feel free to email me directly with any questions, Doug Alsdorf alsdorf.1@osu.edu."
The following are some additional resources:
Monograph in English (free until mid-April)
https://agupubs.onlinelibrary.wiley.com/doi/book/10.1002/9781119657002
Monograph in French (free until mid-April)
https://agupubs.onlinelibrary.wiley.com/doi/book/10.1002/9781119842125
AGU leadership post (in English et francais)
https://fromtheprow.agu.org/new-books-on-congo-basin-hydrology-research-embody-agus-strategic-goals/
AGU YouTube introduction by editor Dr. Raphael Tshimanga, Kinshasa DRC (in English)
AGU YouTube introduction by editor Dr. Guy Moukandi, Brazzaville RoC (en francais)