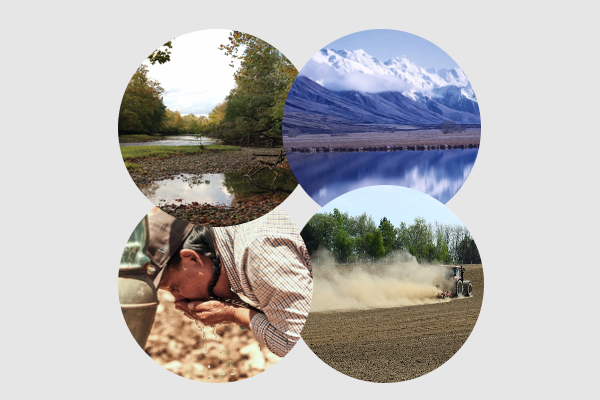 October 8, 2021
9:00AM - 5:00PM
Add to Calendar
2021-10-08 08:00:00
2021-10-08 16:00:00
2021 Byrd Symposium on Climate Change Research at Ohio State
Overview The purpose of the Byrd Center's annual Symposium is to showcase the climate change research at Ohio State and foster interdisciplinary collaboration. The morning session will celebrate six decades of impact in polar and climate studies with presentations from leading Byrd Center researchers and students. A lunchtime poster session will allow participants to experience the wide range of climate research at OSU and interact with researchers. The afternoon session will explore the nexus of climate, water and health with three expert speakers and a panel discussion on this critical, emerging area of interdisciplinary research. Registration Closed For more information and full schedule, visit: go.osu.edu/climate2021 »
Byrd Center, Scott Hall
OSU ASC Drupal 8
ascwebservices@osu.edu
America/New_York
public
Date Range
Add to Calendar
2021-10-08 09:00:00
2021-10-08 17:00:00
2021 Byrd Symposium on Climate Change Research at Ohio State
Overview The purpose of the Byrd Center's annual Symposium is to showcase the climate change research at Ohio State and foster interdisciplinary collaboration. The morning session will celebrate six decades of impact in polar and climate studies with presentations from leading Byrd Center researchers and students. A lunchtime poster session will allow participants to experience the wide range of climate research at OSU and interact with researchers. The afternoon session will explore the nexus of climate, water and health with three expert speakers and a panel discussion on this critical, emerging area of interdisciplinary research. Registration Closed For more information and full schedule, visit: go.osu.edu/climate2021 »
Byrd Center, Scott Hall
Byrd Polar and Climate Research Center
byrd-contact@osu.edu
America/New_York
public
Overview
The purpose of the Byrd Center's annual Symposium is to showcase the climate change research at Ohio State and foster interdisciplinary collaboration.
The morning session will celebrate six decades of impact in polar and climate studies with presentations from leading Byrd Center researchers and students.
A lunchtime poster session will allow participants to experience the wide range of climate research at OSU and interact with researchers.
The afternoon session will explore the nexus of climate, water and health with three expert speakers and a panel discussion on this critical, emerging area of interdisciplinary research.
---
Registration Closed
---
For more information and full schedule, visit: go.osu.edu/climate2021 »
---