November 13, 2023
Early-Season Snow Levels as Indicators of Seasonal Peak Snowfall in Select Western States of North America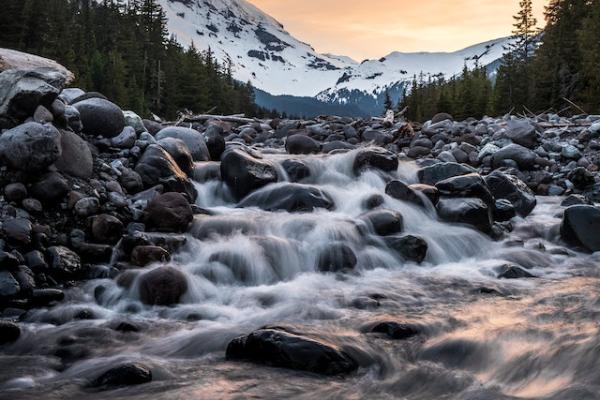 A team of researchers led by the University of Washington (UW) has discovered that the amount of snow on the ground at the end of December can effectively predict total seasonal snowfall in certain western U.S. states. This insight is particularly applicable to northern states such as Alaska, Oregon, and Washington, as well as select parts of Utah, Wyoming, and Colorado. Senior author Jessica Lundquist, a UW professor of civil and environmental engineering, led the study, which was published in the September issue of Geophysical Research Letters. The research is vital for water resource management, impacting hydropower, irrigation, and drinking water supply.
The study analyzed data from 2001 to 2022 from 873 snow sensor sites across the western U.S., including Alaska. Various factors were found to contribute to the accuracy of these predictions. For example, in regions like Alaska, most snowfall occurs before January, making early-season snow a reliable indicator of peak-season snow. In other places, such as Interior Alaska, northeast Utah, and southwestern Wyoming, weather patterns indicate that above-average early snowfall likely leads to above-average snowfall later in the season as well.
Lundquist noted that while some areas may remain stable due to their colder starting temperatures, others, like northern Oregon, may experience increasingly variable weather patterns that could make long-term forecasts challenging. Therefore, continued monitoring is essential.
Additional co-authors of the study included Rhae Sung Kim, a former alumnus of the Byrd Polar and Climate Research Center and The Ohio State University's School of Earth Sciences, currently at the National Oceanic and Atmospheric Administration; Laura Prugh, a UW professor of environmental and forest sciences; and Michael Durand, Ohio State earth sciences professor and principal investigator at the Byrd Center. NASA funded this research.
To learn more about this research, visit AGU Geophysical Research Letters or read the University of Washington News article.
A story produced by the Mountain West News Bureau provides more information about this research and can be found at NPR for Northern Colorado.
News Filters:
---